Since the 1930s, many have tried to design a solid-body electric guitar.
It was Leo Fender in 1950 and his iconic Telecaster that revolutionized the guitar manufacturing industry and propelled popular music into a completely new era.
Even though today, it is more than half a century old and hundreds of more sophisticated designs have appeared since the early 1950s, the Telecaster is still the guitar of choice for a number of players, myself included. And there's a reason for that.
Consistency, Speed and Simplicity
You can trust them to stay in tune. They sound great, feel familiar and most importantly enable delivering music to your audience, fast, without lengthy setup or configuration.
You pick it up, plug into an amplifier, and voilà, you are ready to rock.
I believe this famous Country artist best captured the utilitarian nature of a Telecaster guitar:
The Tele wasn't designed to be precious. It's a cutting board with a neck—a thick slab of wood that you can cut vegetables on and then play.

Brad Paisley
Gutenberg – the Telecaster of WordPress publishing experience
With Gutenberg making it's way to the core, soon, there's an entirely new quality coming with it.
Just like the Telecaster, I believe it will revolutionize web publishing, by being a simple, easy to use yet highly effective tool.
At Automattic, we are working hard, trying to discover new ways themes can leverage Gutenberg in order to make the new experience even more seamless.
One of the principles driving our design process is:
Consistency builds trust. Speed builds trust. Simplicity builds trust.
In Blocks We Trust
When working with Gutenberg-compatible themes, one of the most important things is visual consistency. Bringing the true "what you see is what you get" editing experience in order to build trust. Trust, that the content you just crafted, looks great in the editor but also presents itself graciously in the frontend.
We are working towards achieving that, by making the styling of the blocks on the front-end as similar as possible to the editor.
Here's a great example of how this concept is implemented in the handsome-looking Music theme designed by Kjell Reigstad and Allan Cole.
Block Templates
For our latest project, we are considering using templates – predefined block configurations that speed up post creation and build trust that the desired posting is just a few, clearly defined, steps away.
Here's a great example of how WooCommerce developers envision it working for Products: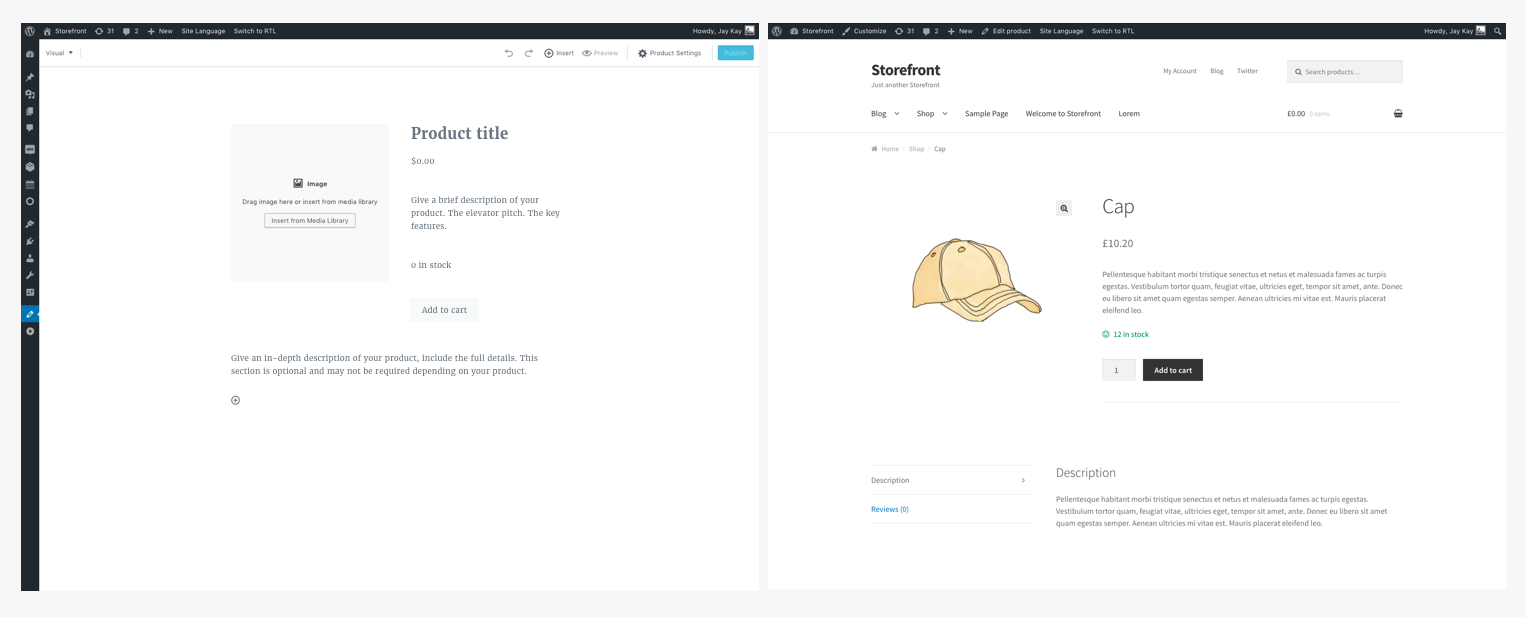 Simply Bold
At the end of the day, with all of our efforts, we are hoping to achieve something that Leo Fender was successful at, over 6 decades ago.
Creating a user experience, that facilitates a release of creativity.
This requires building a sense of trust, reliability, and consistency every step of the way.
You can read more about the fascinating history of the Telecaster guitar on Fender.com